Droosh
A family trio looks to share their family's (delicious) heritage with the world to help people eat better, enjoy more, and stress less.
Project type
Custom Shopify Theme Development
Special Services
Subscription integration
Custom Liquid development
Droosh started as a hunch by family founders that they couldn't be the only ones calling family members from the Indian grocery store or preemptively panicking when a recipe calls for a zillion ingredients. Serena, Sabrina, and Savi started Droosh to help peopple eat better, enjoy more, and stress less, through the invention of their signature spice blends.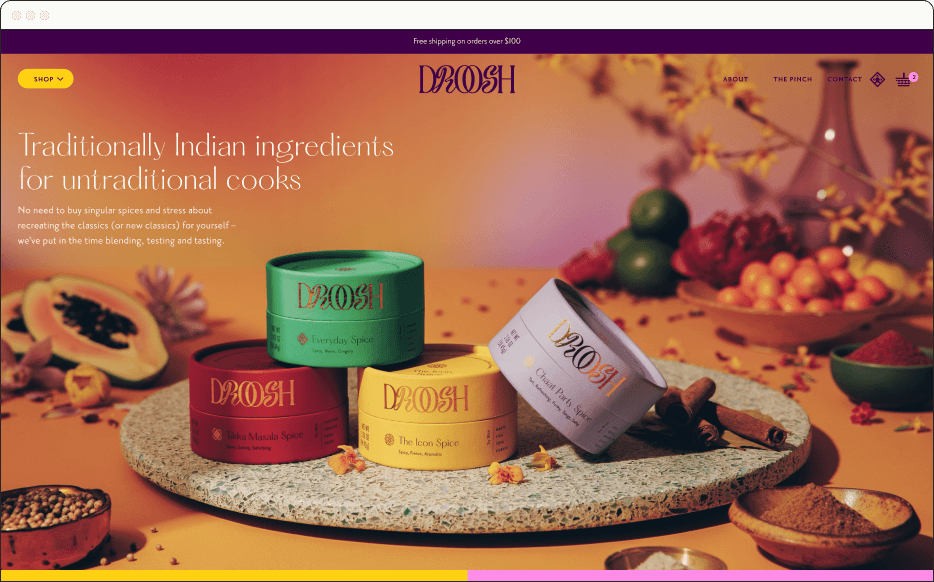 Our Goal
To build a pixel-perfect, custom Liquid Shopify Theme to launch a new business without a huge budget
Our Results
Developed pixel perfect custom Liquid Shopify site

Consulted on best in class tech and app solutions

Developed custom blog templates for recipes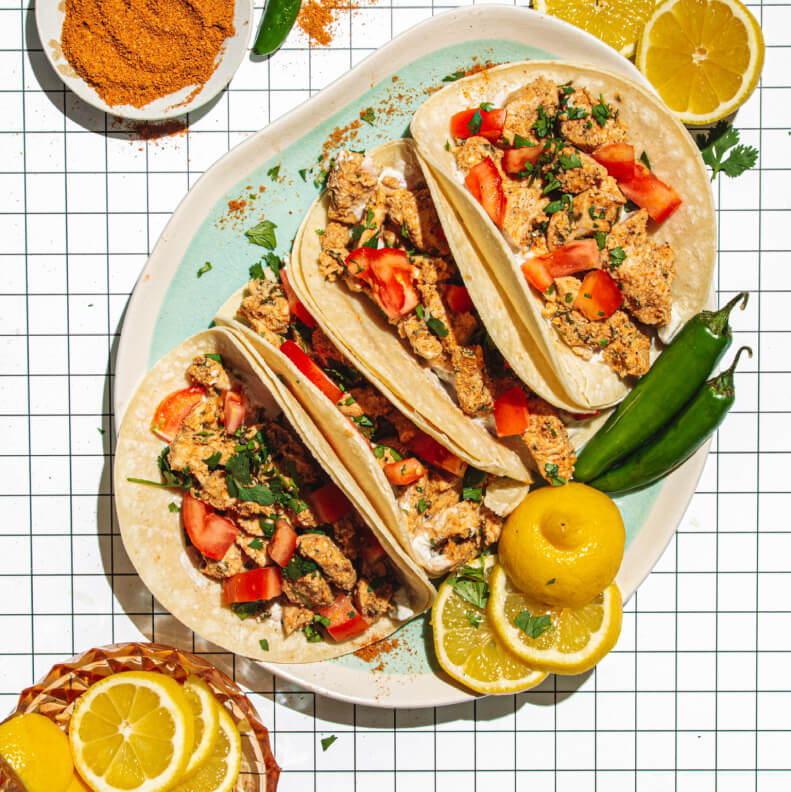 How we did it
Discovery

We worked closely with the Droosh founders and our design partners, Outline, to define their business requirements and give tech stack recommendations from the start. We crafted a scope that would allow Droosh and Outline to tell the founders' stories, without breaking the bank on the development side. This resulted in a project plan and scope that broke the project down into several phases, and prioritized and deprioritized items that might require budget changes for later down the road.
Deliverables

We built a pixel-perfect representation of the designs, built on Shopify's 2.0 Theme Architecture. The site is performant, beautiful, and easily navigable by customers. It was importnat to the Droosh team that they be able to manage the site post-launch, so we have built the site to be easily managed and updated without the need for developer interviention. The site is a strong foundation for the Droosh family to tell their story and grow their business, building a more flavorful future for themselves and their customers.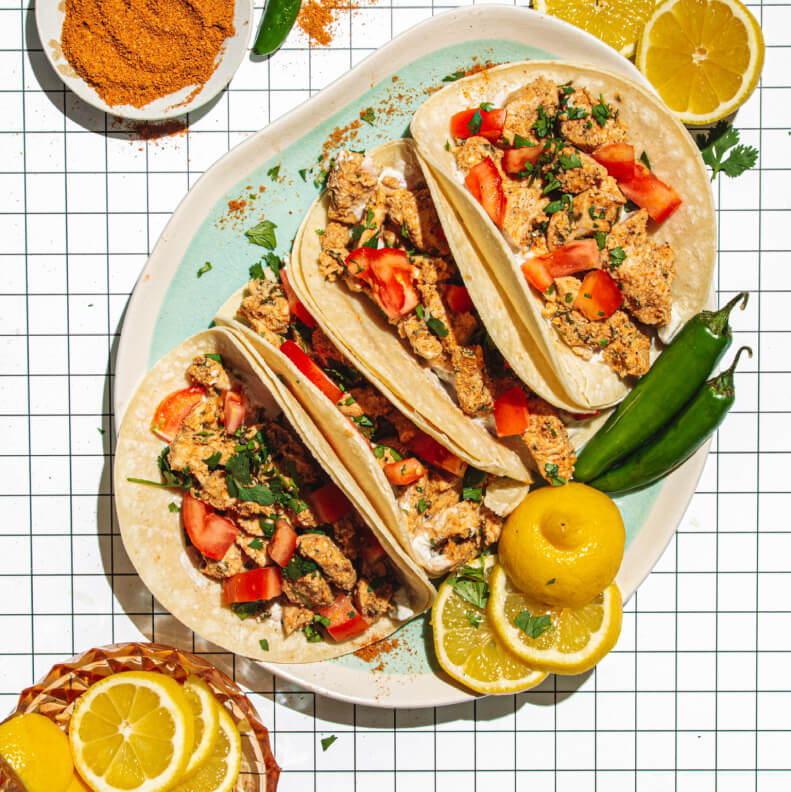 What they said:
"We had a very specific vision for our brand and user experience, and Coldsmoke delivered a high-performing website that didn't skimp around the areas that were important to us. Given our startup nature, they helped build a robust site while being mindful of cost. We love the foundation they built for us to grow, and our customers do too!"