FȲTA
A UFC fighter's road to recovery sparks a revolution, a foundation, a Netflix documentary, and now a direct to consumer business.
Project type
Custom Shopify Theme Development
Special Services
Subscription integration
Custom Liquid development
FȲTA™ is a new line of plant-based performance protein products, brought to you by team behind the groundbreaking documentary, "The Game Changers." The Game Changers was the first science-based documentary to dismantle the myth that meat and other animal foods are necessary for protein and strength, presenting conclusive evidence that plants are the ideal source of protein for athletic performance and health.As a result, they received countless requests for recommendations on which products — including protein powders, bars, and meal replacements — met their science team's strict criteria for optimal performance and health. While some of the brands we analyzed met some of our criteria, none met them all, so the onus was on us to meet this demand. We assembled a team of top sports dietitians, health experts, food sourcing specialists, and culinary masters — and got to work.Their mission is simple: to create the world's first line of delicious, convenient protein products optimized for both performance and health.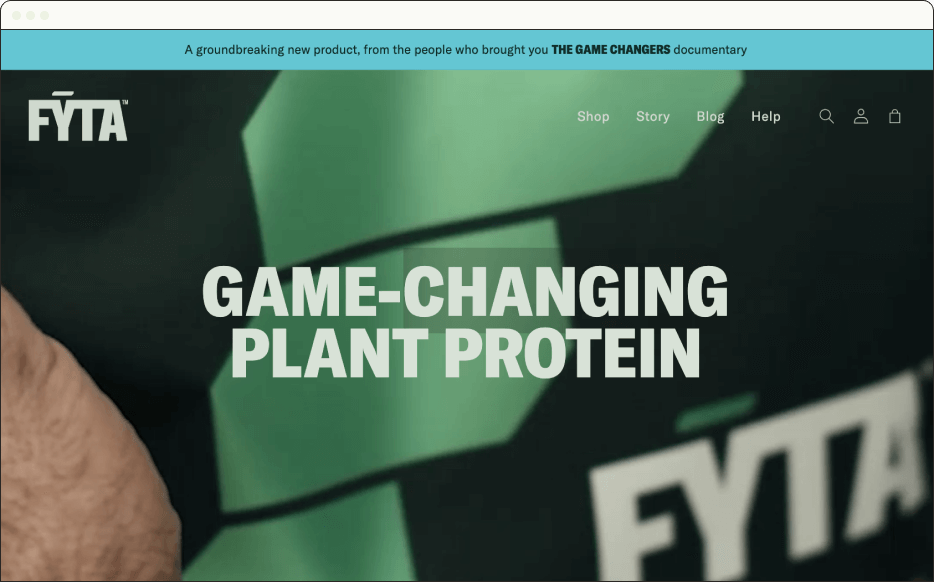 Our Goal
Build a thoughtful and scalable platform for FȲTA™ and The Game Changers to help foster positive change for their community and beyond
Our Results
A custom Shopify 2.0 theme

Subscriptions integration and setup powered by Recharge

A modern tech stack for email marketing, reviews, customer service, personalization, consumer insights, and inventory management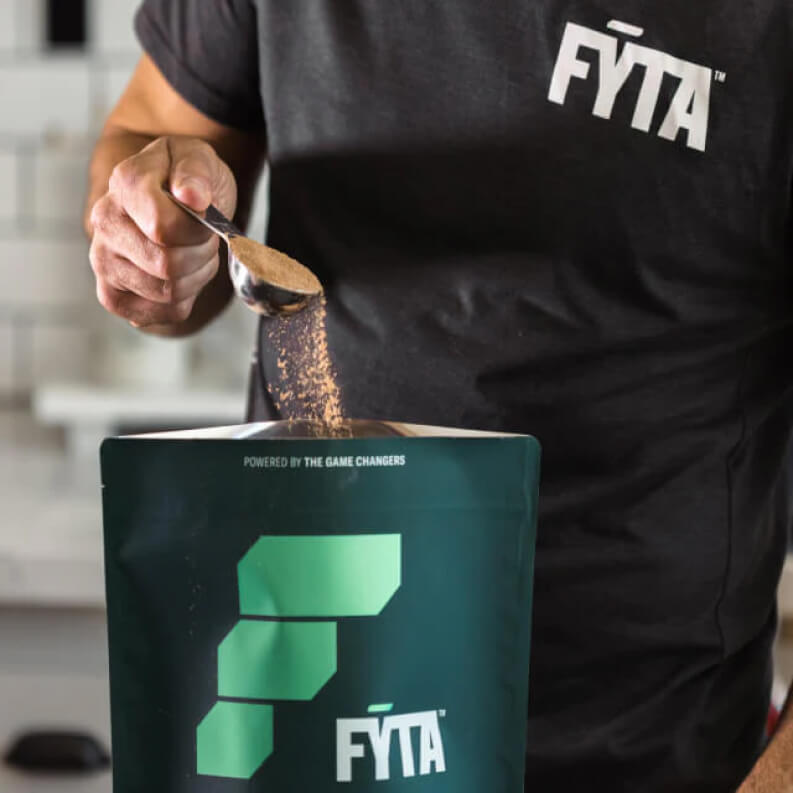 How we did it
Discovery

It is not every project that alters the dietary habits of our team, but working with FYTA proved to be an exception. After our first several meetings with the team behind launching FYTA, our team all watched the Netflix documentary, The Game Changers, which serves as the origin story for the FYTA product line. We spent time with the FYTA team to learn their vision and goals for the newly established brand. We used this time to make platform and technology recommendations to ensure that they could achieve a quick launch without sacraficing scalability in the future. We worked together to ensure our plan enabled them to be both lean, and strong (just like FYTA's products! ha!)
Deliverables

We built BYTA a pixel-perfect Shopify 2.0 theme, that allowed them to launch quickly without sacrificing the ability to scale in the future. We enabled them to launch with their three hero products and built a powerful subscriptions functionality to create recurring revenue out of th gate. We worked with Cara Scovazzo, the Founder of Mod.Eats consulting, to ensure that FYTA's messaging and storytelling, their "why," if you will, came through the entire site. We laid down a foundation of best-in-class tech partners to enable subsscriptions, reviews and user-generated content, customer service, inventory management, email marketing, consumer insights, and personalization.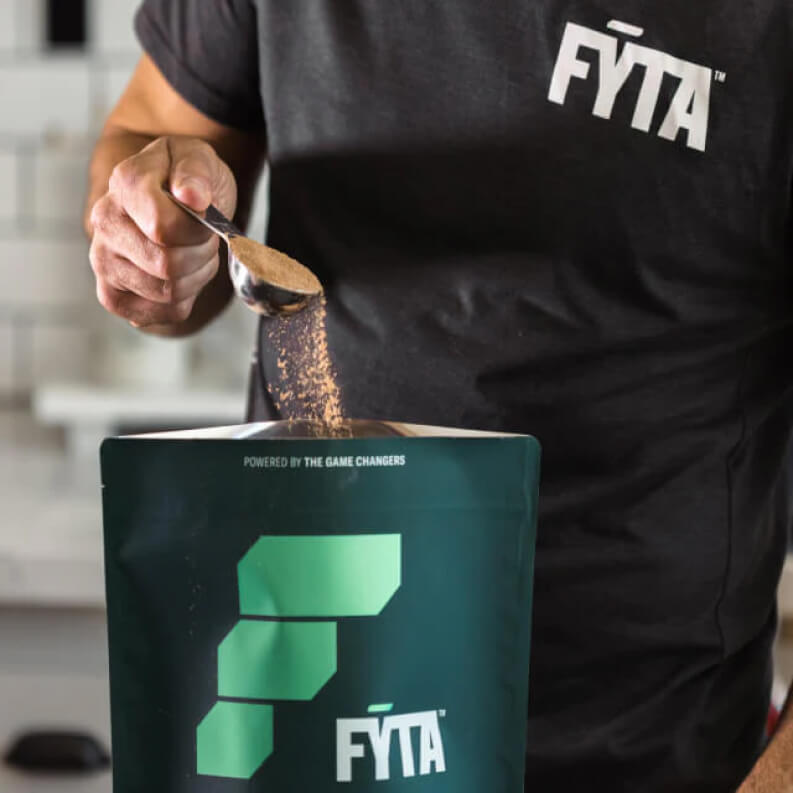 What they said:
"Coldsmoke helped make our vision into a reality, and set us up for future growth."