Mashburn
A high-end and high-growth fashion brand needs to create a place to be, not just to buy
Project type
Migration
Shopify Development
Special Services
Shopify POS
Ongoing growth support
Custom functionality development
Sid and Ann Mashburn's mission today is the same as it was in 2007, "to enhance people's lives through clothes that make them feel great." At their carefully curated retail locations in Atlanta, Dallas, Houston, LA, DC, and NYC, you are immediately inspired by the selection and craftsmanship, and feel welcomed, served, and taken care of. Yet, their website had fallen behind due to the constraints of Magento. In order to provide the same curated experience online as they did in-store, a change was required.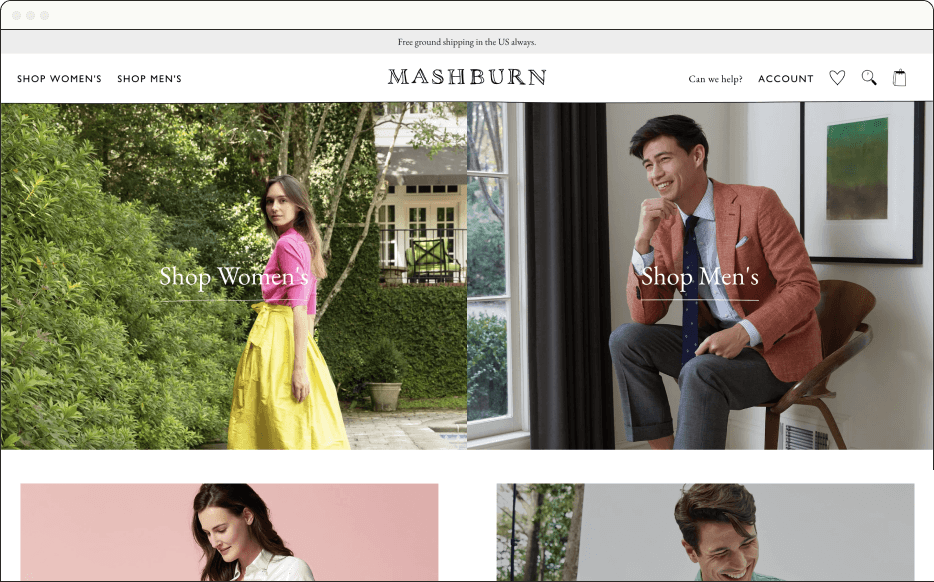 Our Goal
A carefully crafted, intentionally developed experience that can handle high-volumes of sales now and into the future.
Our Results
48.25% increase in revenue

10.17% increase in average order value

19.32% increase in conversion rate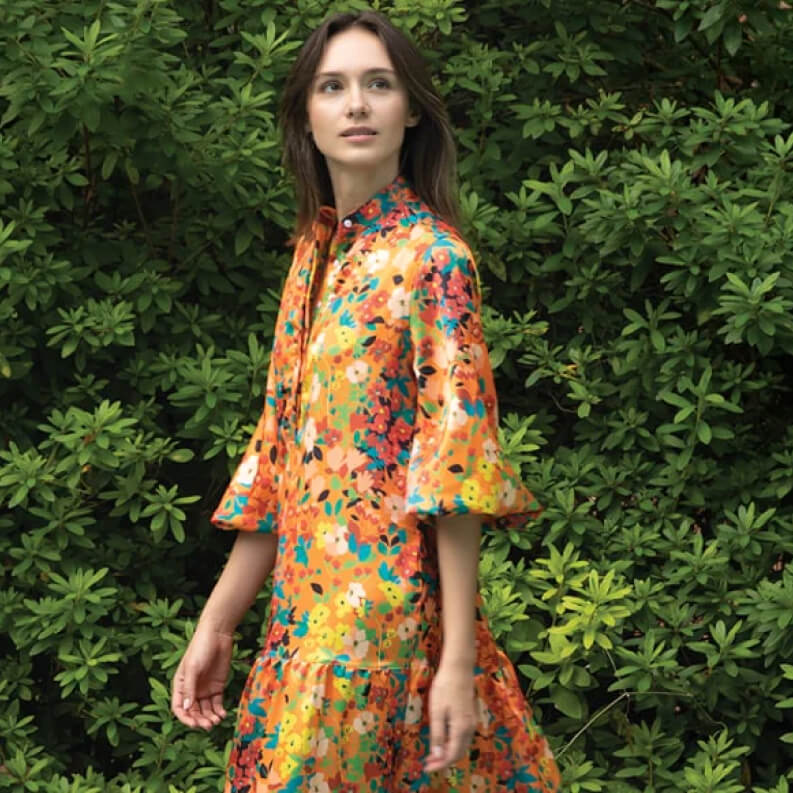 How we did it
Discovery

Mashburn's site was built on a legacy version of Magento that was no longer receiving updates, so they knew a migration needed to happen sooner rather than later. We worked closely with their technology team to identify all of the features they would immediately get out of the box with Shopify Plus - like built-in analytics, automations via Shopify Flow, a hosted and optimized checkout with accelerated payment options (Shop Pay), etc. - and knew it was the right platform to support their growth.
Deliverables

We collaborated with branding and design firm, Outline, to create a site that was easy for customers to navigate, seamless for the Mashburn team to maintain, and functionally scalable to support Mashburn's growth.

The final theme is a heavily customized Shopify theme built from scratch. It includes complex functionality to support their tailored "made-to-measure" shirts, allowing customers to bring the experience of a custom-tailored shirt to the comfort of their own home.

The final result is an ecommerce store that unlocks future growth for the brand, and allows Sid and Ann Mashburn to worry less about site stability and focus more on their customers and sending them on their way clothed and in their right minds..."vestitum et sanae mentis."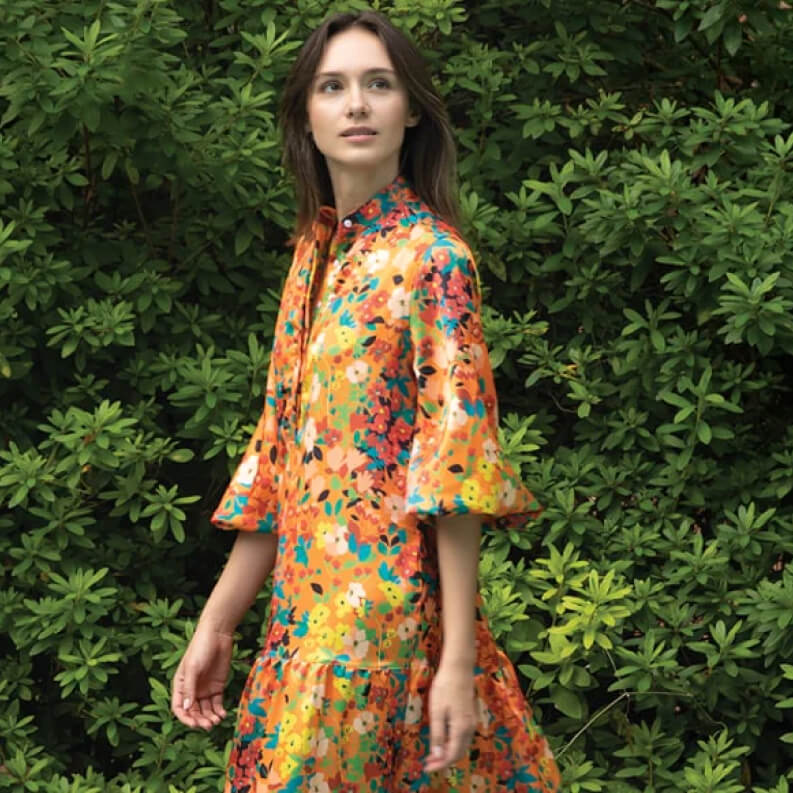 What they said:
"We were so happy with our BFCM performance – best ever online! It all felt very smooth – from the promotion set up (thanks to your team), to the marketing, to the traffic and sales. It's so great to have such confidence in the site on such a big weekend."